Watch now on Family Channel and CBBC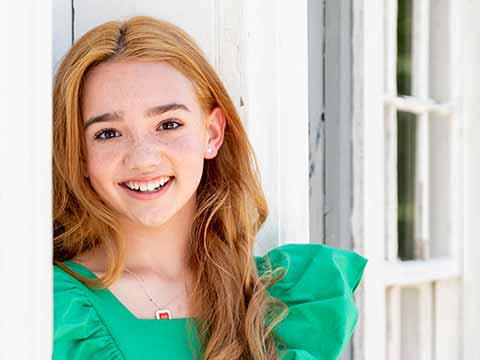 Holly Hobbie
This intelligent and independent girl prefers vintage dresses and combat boots to capes and crowns, and the only weapon she carries is her guitar. Still, you could call her a hero. Holly thinks a lot and talks a lot about everything. She's not afraid to fight for causes she believes in, even if it ruffles feathers. She's a dreamer and a doer who plans on saving the world someday but is happy to start with her small town.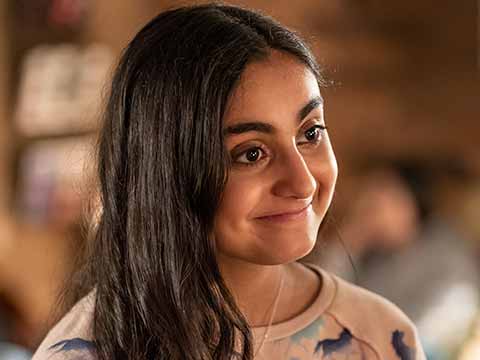 Amy Abbasi
Holly's BFF is usually the smartest person in the room but doesn't make a habit of pointing it out. Amy's not embarrassed by her brains; she's just intelligent enough to know that no one likes a know-it-all. Amy loves science and math. She dreams about becoming an astronaut someday, but is also interested in regular teen girl stuff. She craves new ideas and experiences – whether it's a new song, a new app, or her first high school party.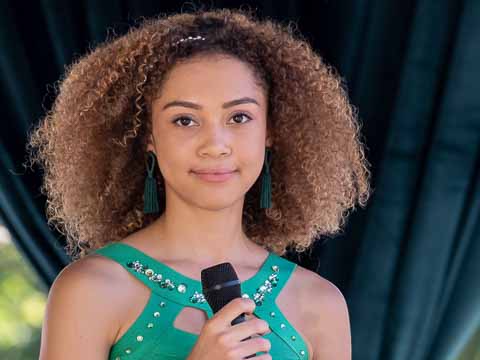 Piper Parish
This trendsetter knows how to impress the middle school set. Need the right lip gloss to match an outfit? She's your girl. The right tag for your Instagram? Same. Piper's look, activities, and friends are carefully curated. But beneath her picture- perfect exterior lies a secret: her family's struggling to make ends meet. Luckily, Piper has never let any of her adoring fans get close enough to know the truth.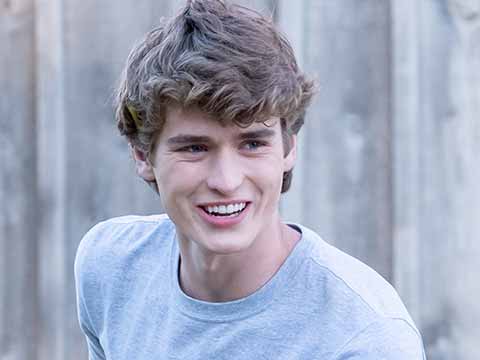 Robbie Hobbie
Life's been easy for this laid-back athlete gifted with good looks and a great arm. This fun-loving teen's not a dumb jock but has never tried too hard at school. He'd rather be goofing off with his teammates, canoodling with his girlfriend, or pranking his sisters, Holly and Heather. Robbie often relies on his charm to get him out of trouble (and his chores on the farm).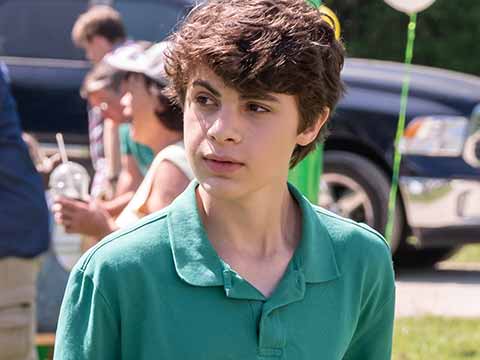 Tyler Flaherty
This middle son of Collinsville's most powerful family has been MIA for a year. No one (except his family), knows what he was up to. Tyler left town a preppy and popular kid and returned darker and edgier – Collinsville's new rebel without a cause. Tyler is smart and quick-witted. His interests include drawing, photography and tormenting Holly and her friends.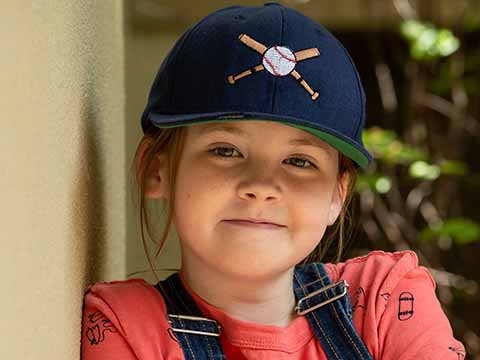 Heather Hobbie
Heather, Holly's sister, is a headstrong girl who believes hyper-focus and hard work will always get her where she wants. She loves working with her hands and has willingly taken to learning skills that don't interest most kids her age –– from sewing to sowing. She also LOVES baseball. Heather is a loyal friend and sister who prefers the company of her best buddy, Levi, to the girls at school, and is happiest playing baseball with her team.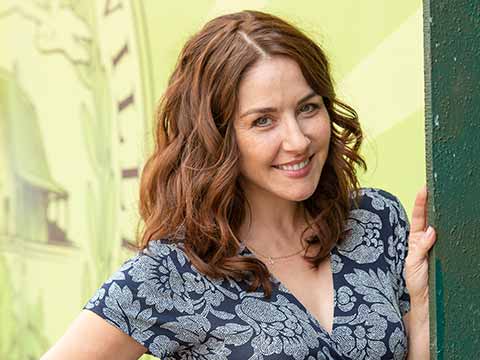 Katherine Hobbie
The apple doesn't fall far from the tree – Holly gets her passion, independent spirit, and drive from her mother. Katherine is a juggler, balancing her job as a lawyer at the Pickle Factory while helping raise kids who always seem to find themselves in hot water. She's made peace with having to play "bad cop" to Dad's "good cop", but she enjoys sharing in her family's warm moments.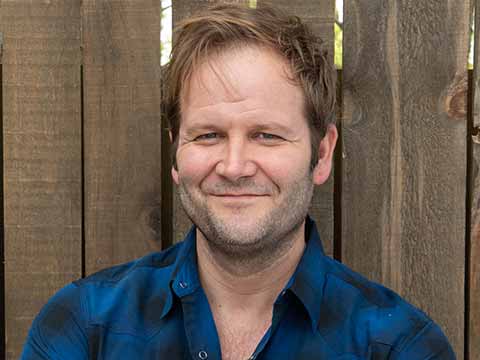 Robert "Bob" Hobbie
Bob, Holly's dad, took over the farm he was raised on when his father passed away, but farming's not the only thing in his blood. Bob's a talented musician and singer – skills he learned from his mother, and has passed on to Holly. A goof with a big heart, Bob loves making Katherine and his kids laugh… which is why he struggles sometimes when he has to be an authority figure.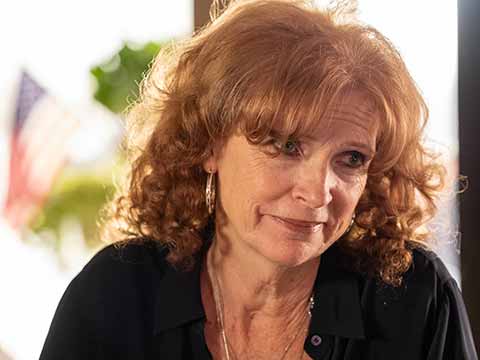 Grandma Helen Hobbie
Helen has a rebellious streak and zero filter – she's not afraid to tell it like it is, etiquette be damned. Helen's a musician, and she's thrilled to have passed on her love of rock and rebellion on to her granddaughter.

A dreamer and a doer, Holly Hobbie has lived her whole life in the small town of Collinsville. Holly is a 13-year-old singer-songwriter who's got her best friends and close-knit family by her side, but she's dreaming of ways to save the world – even if it's starting in her own backyard.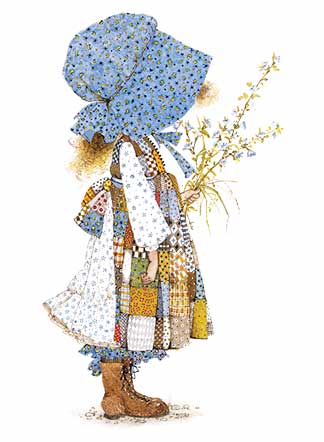 American Greetings Corporation (now Cloudco Entertainment) first introduced Holly Hobbie in 1967, as a character design on a few greeting cards. The public took an instant interest in her and soon, popular demand for other projects featuring the charming gingham-n-calico girl in the blue bonnet was huge.
Fifty-one years later, Holly Hobbie is back – eager to make new friends, as well as rekindle fond memories with old acquaintances. The Classic Holly Hobbie conveys all that she represents – optimism, the simple joys of childhood, heartwarming friendship, and a belief in the enduring value of love and kindness.